Innovative communication of the Christian story
RealityBites specialises in telling real-life stories that unlock Christian faith and get people thinking about Jesus. Our goal is to create spaces for people to learn about faith in dynamic and engaging ways, comparing and contrasting different views of the world to understand how our faith shapes the way we live.
For example, we explore:
the faith of Mafia hitmen;
what James Bond might say about worshiping rats;
five different mindsets (Materialist, Buddhist, Hindu, Pagan and Christian) and how they see evil;
Christians pioneering incredible businesses, orphanages and banks;
Paris Hilton, Russell Brand and Lionel Messi and how they see the world;
the importance of story, and how to understand the story you are living in;
how to understand Christian faith by contrasting it to secular faiths.
RealityBites has worked with organisations including Keynote Educational, Premier Christian Radio, Damaris, Urban Saints, the Keswick Convention, Spring Harvest, Youthwork the conference, Youthwork magazine, schoolswork.co.uk, Church Army, Leeds Faith in Schools, Luton Churches Education Trust and numerous schools, colleges, academies and churches.
Latest RealityBites blog posts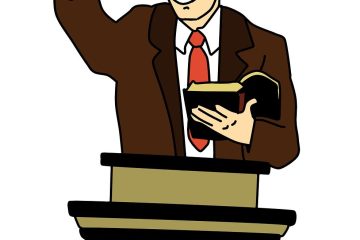 Last month I was in London delivering a RealityBites assembly about Cheryl Cole's consumerist faith …
William Sleeman was one of the most accomplished and innovative detectives ever to have lived. He wa…
William Carey was born in the village of Paulerspury, 10 miles south of Northampton, on the 7th Augu…
Windows on Worldviews
Our innovative free video resource designed to support GCSE and A-Level Philosophy, Ethics and Religious Studies students and their teachers to explore popular aspects of non-religious beliefs and worldviews, and the philosophical roots underpinning them.
What people say
Mark Roques has quickly developed legendary status at Hill House; he is a key element in our Sixth Form lecture programme, being thought-provoking, entertaining and inspiring in equal measure. With his use of real-world examples and infectious humour, he consistently challenges our students and delivers a first class experience. He ticks so many boxes in such an appealing package, especially for SMSC and stretching students. We were even lucky enough to have him with us during our ISI Inspection…

David Holland, Principal, Hill House School, Doncaster
It's vital that churches and youth groups ground their young people in thinking that helps them connect their faith with the world around them. RealityBites does just that with fantastic stories that equip people with a truly Christ-centred worldview and teaches them not only how to understand the culture around them but also to impact it. An invaluable tool for teaching Kingdom values in a way that will engage any young person.

Jason Gardner, Youth Pastor, St Peter's West Harrow
Mark Roques of RealityBites is a rare find: a great communicator with something of real value to communicate! Our students found Mark's story-telling gripping, and it caused them to question preconceived opinions – to think for themselves about ideas they'd adopted unquestioningly up to that point. Great education!

Jonathan Winch, Principal, Emmanuel College, Newcastle